A leading Manufacturing & Supply Company, Serving The Regina Area Since 1953
We have been manufacturing and supplying high-quality building ventilation products that are Saskatchewan-made, since 1953. We are constantly striving to exceed expectations in our ever-changing industry by delivering superior service and a wide range of products.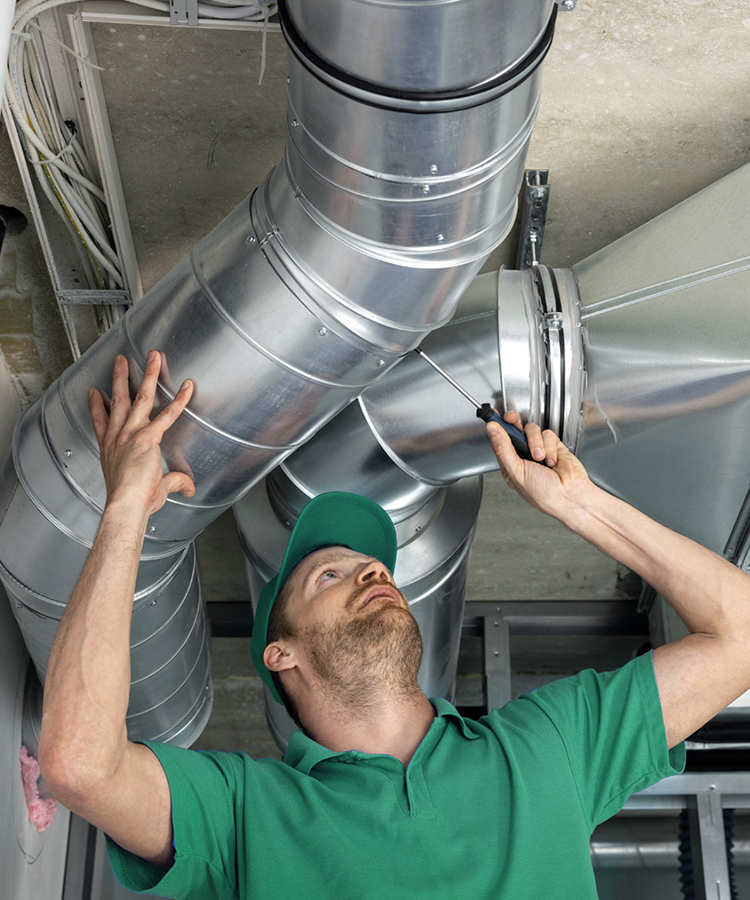 W. L. (Bill) Craddock Sr. created the company Heatcraft in Regina, where they manufactured sheet metal products for its own use. They then would then install furnace ducting, along with selling packages to heating contractors and to several rural customers.
1953
Bill Sr. was approached by several heating contractors from Regina and others in southern Saskatchewan with a proposition to stop doing heating installations, and transform into a manufacturer and supply company. After consideration, Bill Sr. accepted the proposal and changed the company name to Allied Heating Supplies. Over the next few years the addition of furnaces, registers and grilles along with other accessories were added to their line of products.
1956
In the spring of 1958, Allied Heating became a stocking distributor of Selkirk Chimney's that were made in Winnipeg, Manitoba. 60 years later, we still offer Selkirk Chimney's to our customers.
1958
By this time Allied Heating was ready to expand and added two facilities located at 3101 South Railway which is now known as Saskatchewan Drive in Regina.
1959-60
The Allied Heating again continued to expand and needed more space to accommodate manufacturing and wholesale's products. Land was then purchased in the Ross Industrial Area in Regina where the construction of a new facility began in September 1965. In early spring 1966 the constudtion was completed and further additions were added in 1967 and 1975.
1965
Bill Craddock Sr. retired from Allied Heating and Bill Jr. assumed the operation which included a company name change to Inland Metal Mfg.
1970-79
Inland Metal Mfg., again purchased land, this time in the Sherwood Industrial area on the North end of the city. In 1980 construction of a new building was undertaken and a portion of the manufacturing was moved to this building so they could accommodate new equipment and offer additional products. During this time, Rob became involved with the chapter of Ashrae, where he served both local and regional chapters.
1980-1990
Inland Metal continued to expand with new equipment and more additions to wholesale products. The change of ownership moved to the 3rd generation as Rob Craddock assumed more responsibility within the company operation pertaining to manufactured products.
1990-2000
Bill Craddock Jr. stepped back from the daily operations and ____ assumed this role. Rob continued his involvement with the Ashrae service on both regional and national committees, receiving awards for his contributions. At this time the commercial side of Inland Metal was expanded to do more custom manufacturing, where as residential, commercial, and industrial side began to offer grain cleaning systems.
2001-2010
Another addition was made, this time to the building at 815 McKay St so they could accommodate the required expansion of sheet metal production along with the upgrading of production machinery to include the duct line and laser cutting system. Between 2015 & 2021 Inland Metal continued adding more wholesale product lines to make us a "one stop" location for all our customer's needs.
2014
On behalf of the Craddock family, we would like to say thank you to the HVAC industry for the support of a Saskatchewan business as we enter our 69th year.
Bill, Rob, and Cheryl many thanks to our staff.
2021
Inland Metal
Products Suppliers